Massage overview
(Scroll Down to Comprehensive Price List)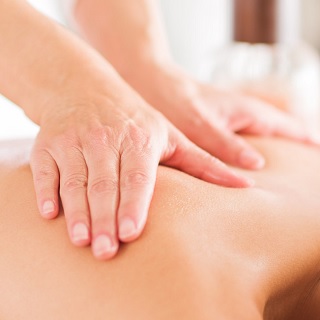 Relaxation Massage
starts from $40 / 30 mins
This classic European technique is the most common in massage therapy. Stress is eased with long, flowing strokes and muscle kneading. This firm, but gentle, full-body massage improves circulation, relieves muscle tension, and creates a heightened sense of well-being and relaxation.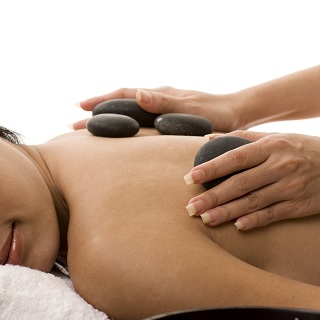 Hot Stone Massage
starts from $75 / 60 mins
This form of bodywork involves the use of smooth, heated lava stones applied to the body using long, flowing massage strokes. The stones become an extension of the therapist's hands. The deep heat softens and relaxes tissues. The natural healing properties of the lava stones aid in toxin removal and increased circulation.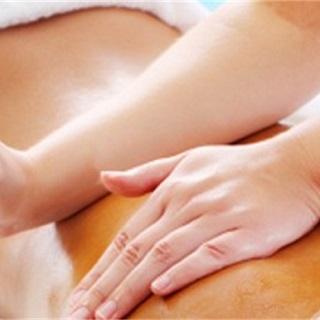 Deep Muscle & Trigger-Point Therapy
starts from $75 / 60 mins
Utilizes deep stroking and friction therapy to aid in healing muscle problems. Recommended for chronic muscle spasms and neck stiffness, shoulders & back. A revitalizing tune up!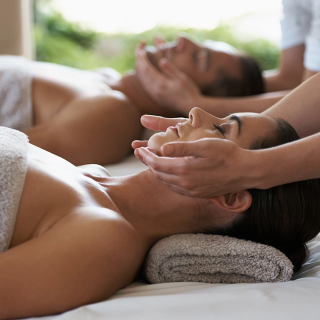 Foot & Hands Reflexology
starts from $40 / 30 mins
Reflexology is based on the principle that there are reflexes in the hands and feet that relate to every organ, gland, and system of the body. We offer reflexology and a massage that will concentrate on relieving pain from your calves, ankles, shins and feet.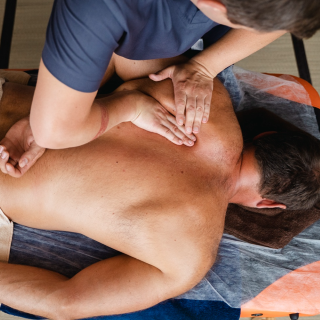 Chair Massage
starts from $35 / 30 mins
This treatment is Perfect for people who spend a lot of time in front of a computer, but also beneficial for those suffering from stress, chronic headaches and migraines caused by tension. This treatment focuses on the neck, shoulders, upper back and hands using acupressure points to relieve inflammation in the joints and muscles.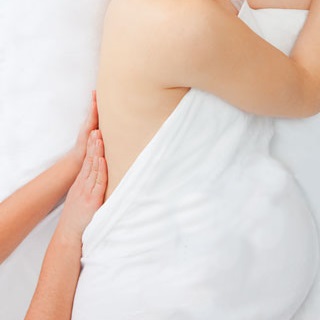 Prenatal Massage
starts from $70 / 60 mins
Pregnancy Massage is a special type of a massage therapy tailored specifically to the needs of pregnant women and their changing bodies. Many women find that pregnancy massage helps to minimize stress, promote relaxation and help with low back pain.. Pregnant women are advised to speak with their doctors to learn if massage is recommended
Price List
Personalized Massage ( Therapeutic Signature Massage )
Each treatment is catered to your specific needs. From deep tissue, myofascial release, to relaxing aromatherapy or shiatsu and thai stretching as our the therapist's own talents and training. Essential oils or cream, and hot towels are used as needed to refresh and soothe aching muscles.
Service
30 mins
60 mins
90 mins
120 mins

Relaxation Massage

Swedish, Lymphatic Drainage

$40
$65
$100
$130

Combination Massage

Deep tissue, Aromatherapy, Sample Hot Stone, Stretching

$45
$70
$105
$140

Therapeutic Signature Massage (Personalized Massage)

Deep tissue, Sample Hot Stone, Shiatsu, Tuina, Anma, Thai (Eastern Massage)

$45
$75
$110
$145

Lava Hot Stone Massage

$45
$75
$110
$145

Deep Muscle & Trigger-Point Therapy

$45
$75
$110
$145

Sports Massage

$45
$70
$105
$140

Prenatal Massage

$45
$70
-
-

Foot & Hands Reflexology

$40
$65
-
-

Chair Massage

$35
-
-
-
90 mins session is highly recommend
Must call for same-day appointment
24 hour cancellation policy (see booking policy)